Medium-Term Management Plan [from FY Mar. 2022 to FY Mar. 2024]
 This new Medium-term Management Plan was formulated amidst the new coronavirus (COVID-19) outbreak, which began in the end of 2019, and the sudden change of government. Our investment strategies promoted under the current Medium-term Management Plan are consistent with the outlook of the post-corona society, which includes an overpopulation of cities, regional revitalization, accelerated deregulation and industry structural reforms. The new Medium-term Management Plan is built on the current Plan and incorporates the above changes in the environment.
 The basic elements that support the new are as below. Japan Asia Investment (JAIC) will promote investment activities under the new Medium-term Management Plan based on a core value of conducting "SDGs investment that contributes to the future of Japan and Asian based on venture capital investment and an unique Asian network." By doing so, we hope to identify and support the growth of innovative businesses that will be developed in the post-corona society of Japan, which faces an aging and shrinking population.

1) Management policy
We will maintain the philosophy of current management policy to promote and manage investment activities. We will continue and maintain a policy of proactively carrying out investment activities and related businesses focusing on venture capital investment and our network in Asia, based on our policy of becoming an investment company that "contributes to the creation of more safe, secure, and higher productivity for aging society with fewer children."

2) Basic investment strategy
We aim to generate stable revenue and earn high private equity (PE) investment income by quickly restoring damaged balance sheets by promoting strategic PE investment and Project oriented (PJ) investment based on our management policy. We will seek to add depth to promising venture firms and the profitable projects, which should be our core assets. Also, simultaneously, we will try to minimize risks of investment assets by diversifying various PJ investment business.

3) Goals and objectives of specific investment activities
We will aim to achieve substantial investment share through PE investment and enhance added value of investee companies as well as investment return through hands-on support using our entire resources. By thoroughly enforcing this investment method, we will improve our expertise and comprehensive strengths as an investment company. At the same moment, we are aiming to develop all of our investment professionals to "think and act" as same as the company's managers.

4) Becoming an SDGs investment company as our core value
We will thoroughly carry out investment activities with a strong awareness of SDGs based on our management policy. We will aim to contribute to the development of SDGs-related businesses and improve profitability by identifying venture firms that contribute to providing solutions for the realization of a safe, secure and productive society.

5) Continuing investment activities that links Japan and Asia
We will contribute to maintaining the growth of the Japanese economy, which is facing sluggishness due to issues such as the shrinking and aging population, and that of the declining rural areas through investment-related businesses. We will contribute to the growth of Asia and incorporating Asia's growth into Japan through investment activities by leveraging our skills in venture capital investment, our Asian network and our partnerships with regional financial institutions as a platform.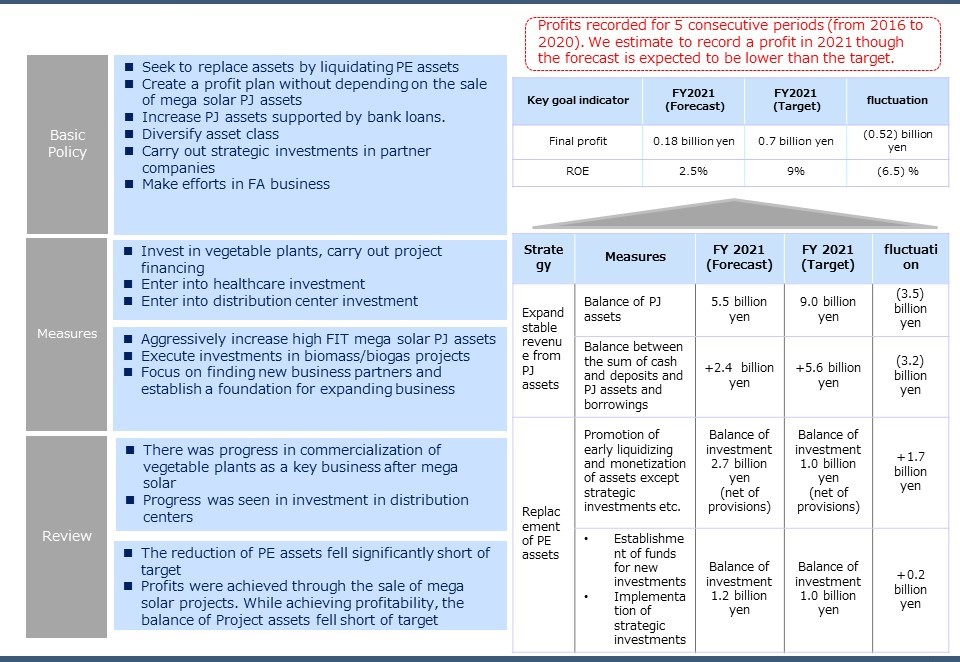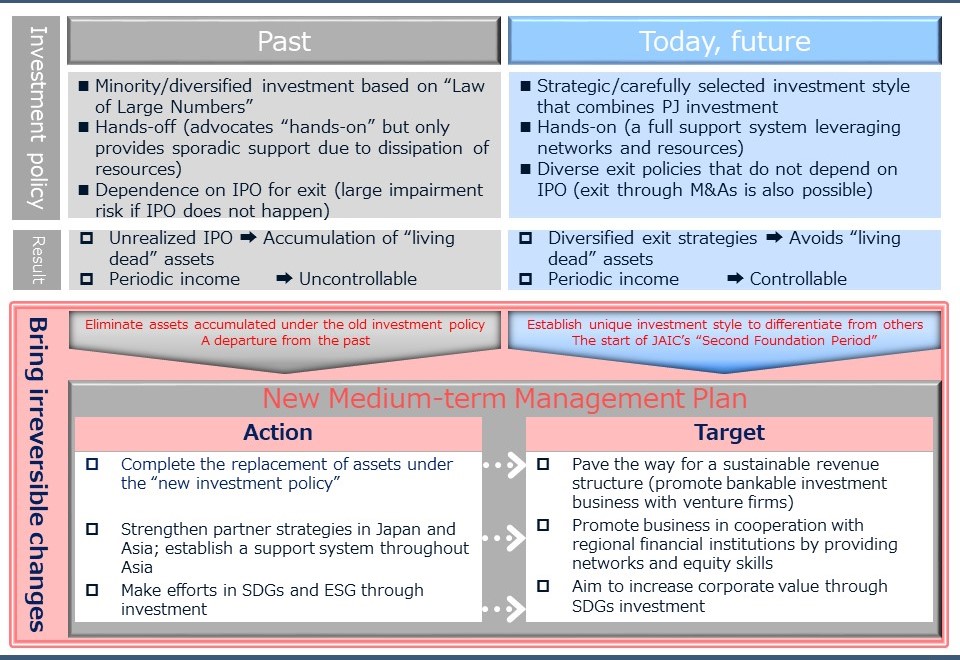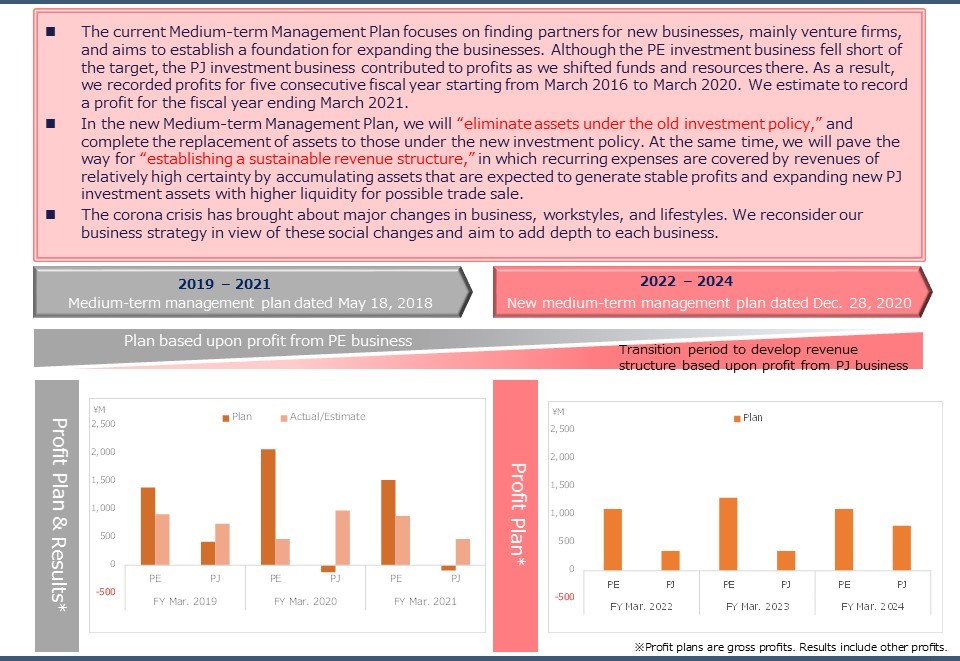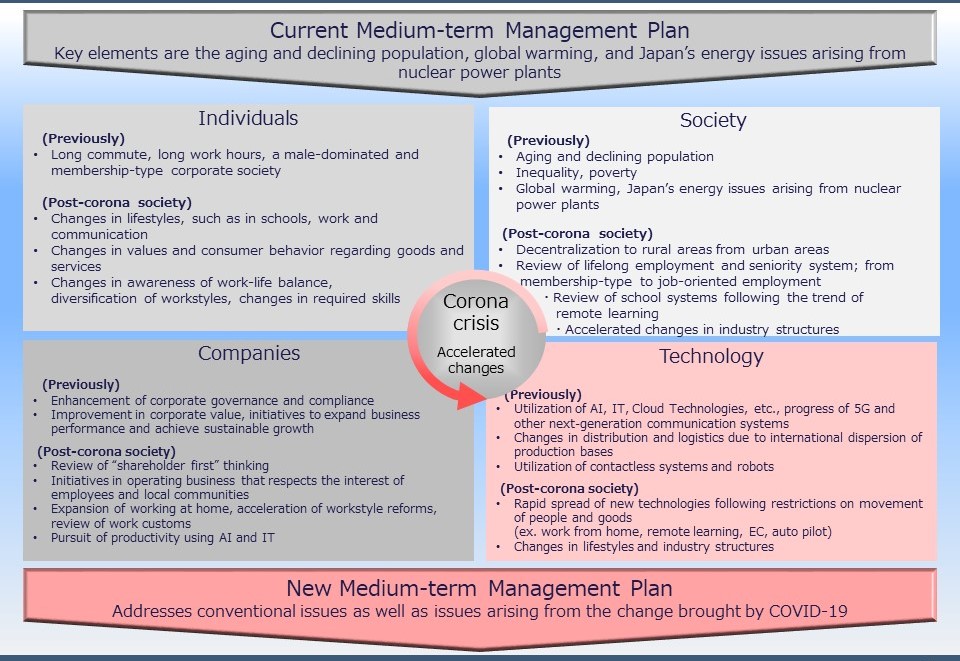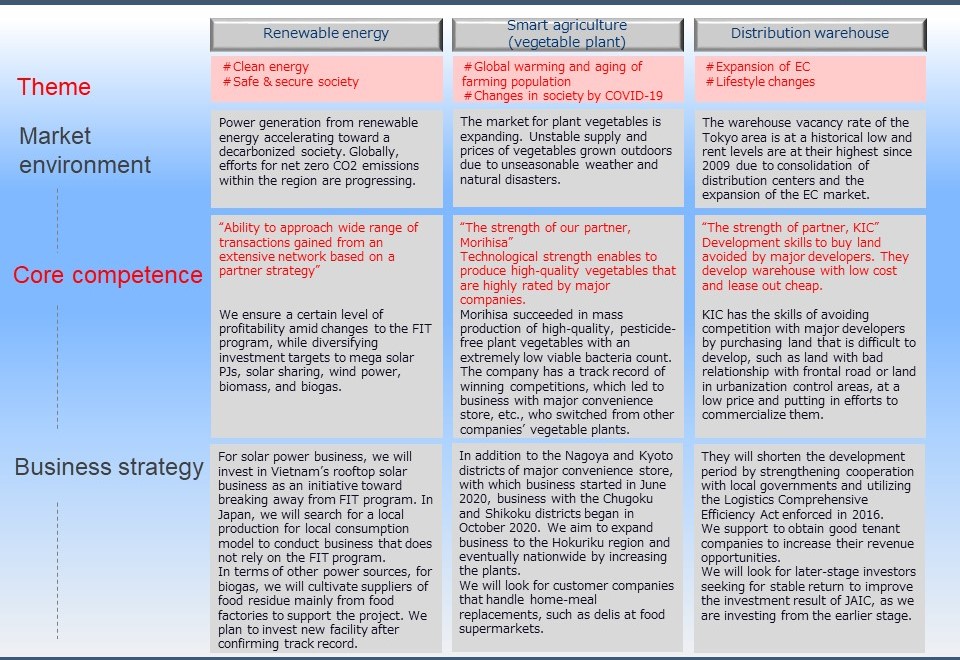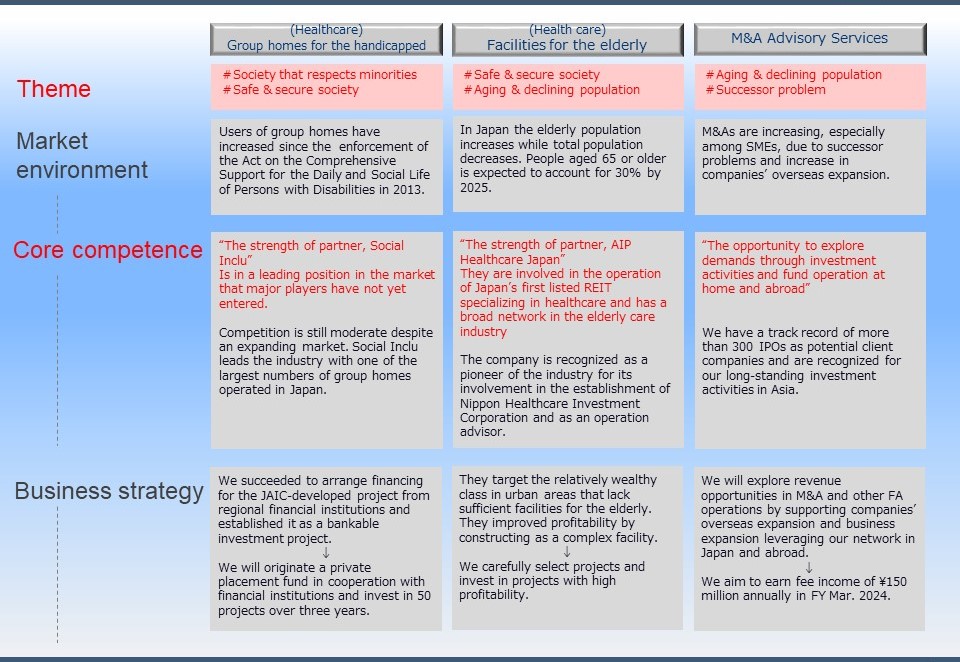 Overview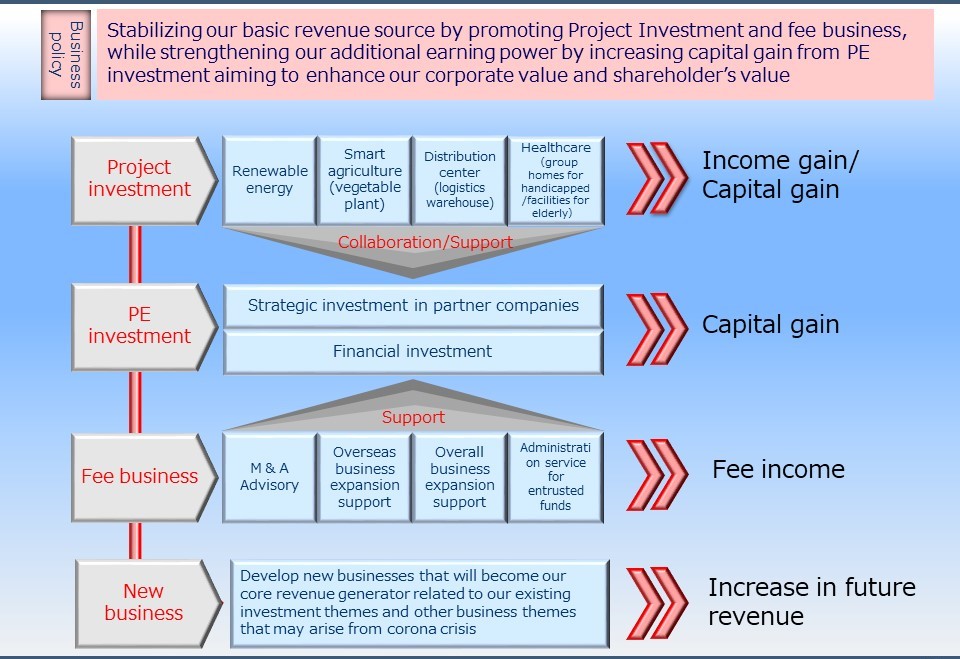 Classification by Business Opportunity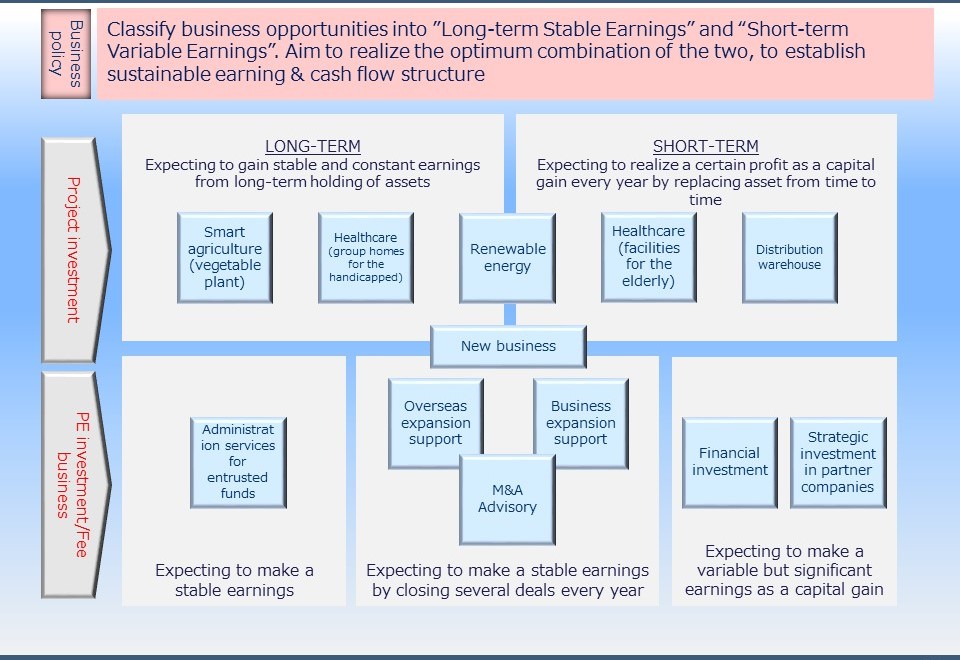 Efforts toward a Sustainable Revenue Structure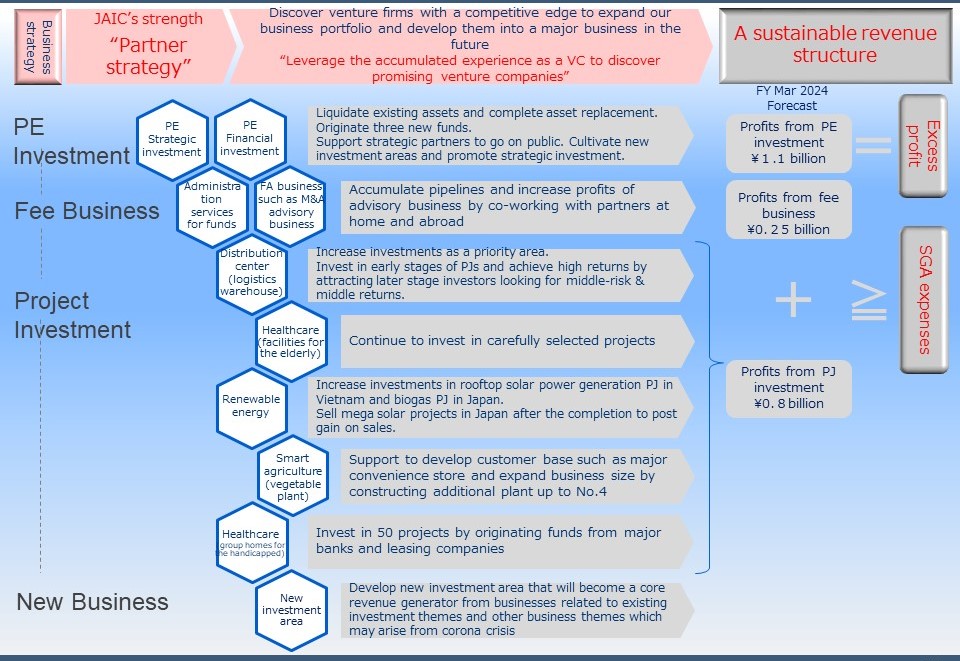 Project Oriented Investment
Renewable Energy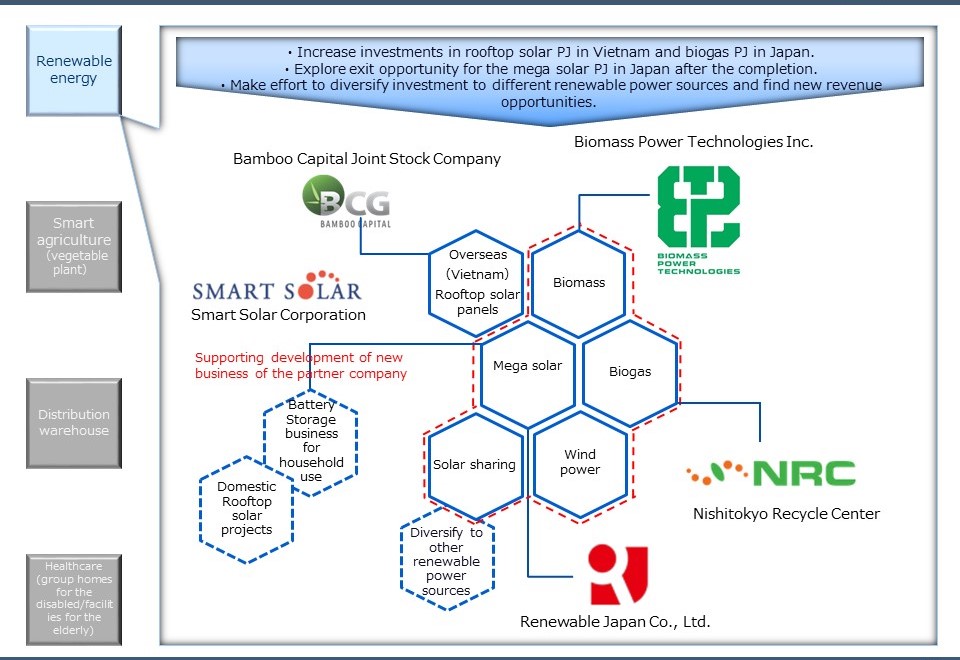 Smart Agriculture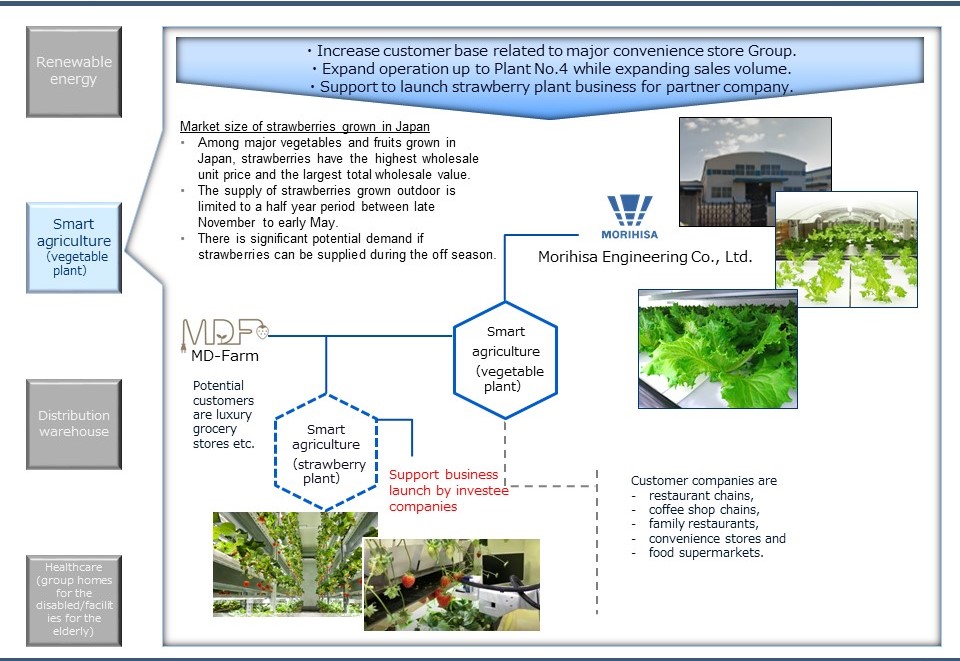 Distribution Warehouse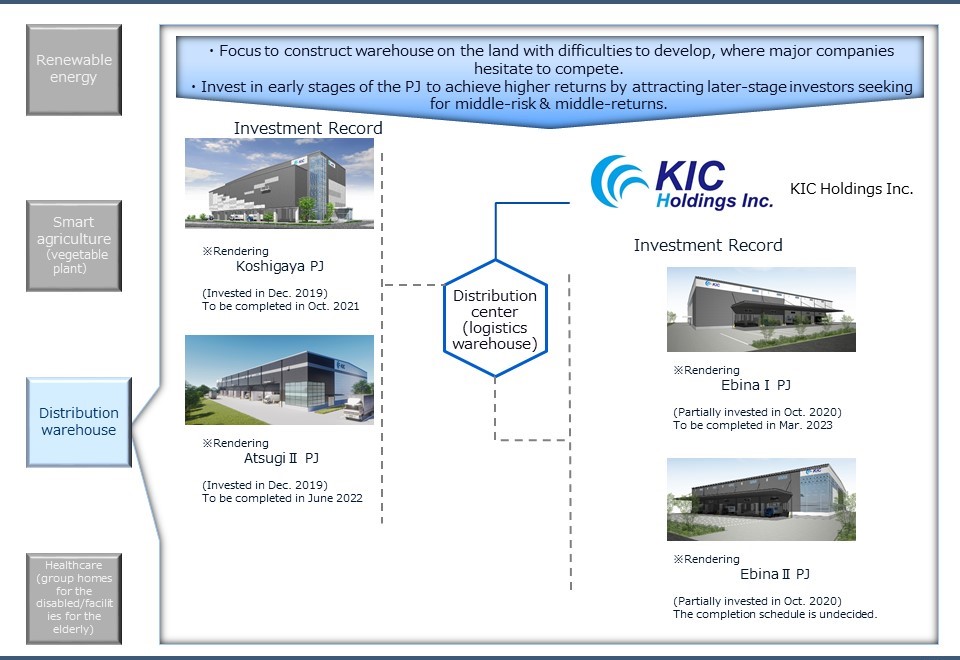 Healthcare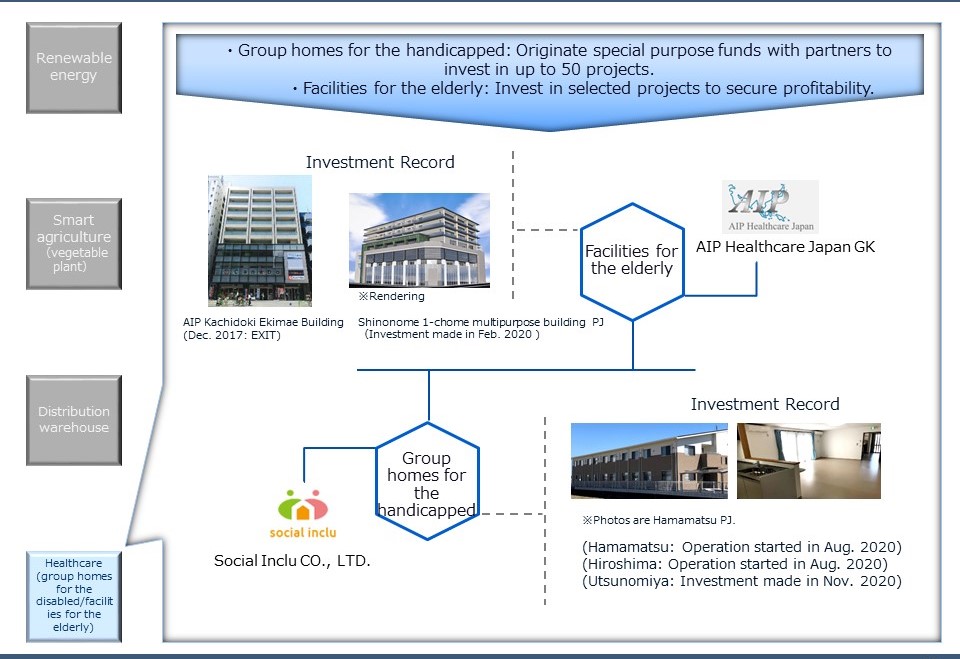 Private Equity Investment
Strategic Investment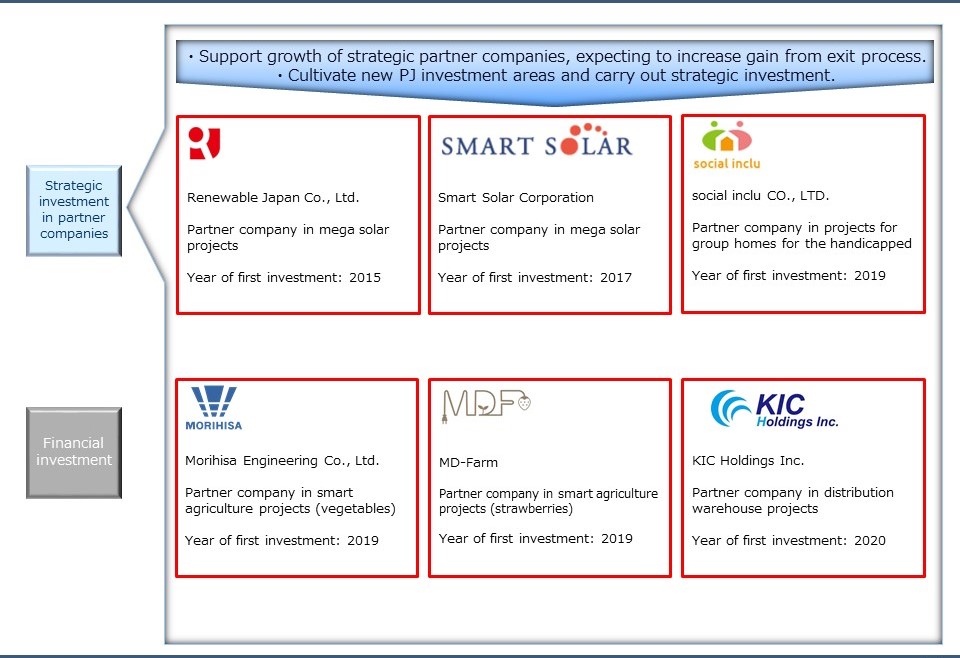 Financial Investment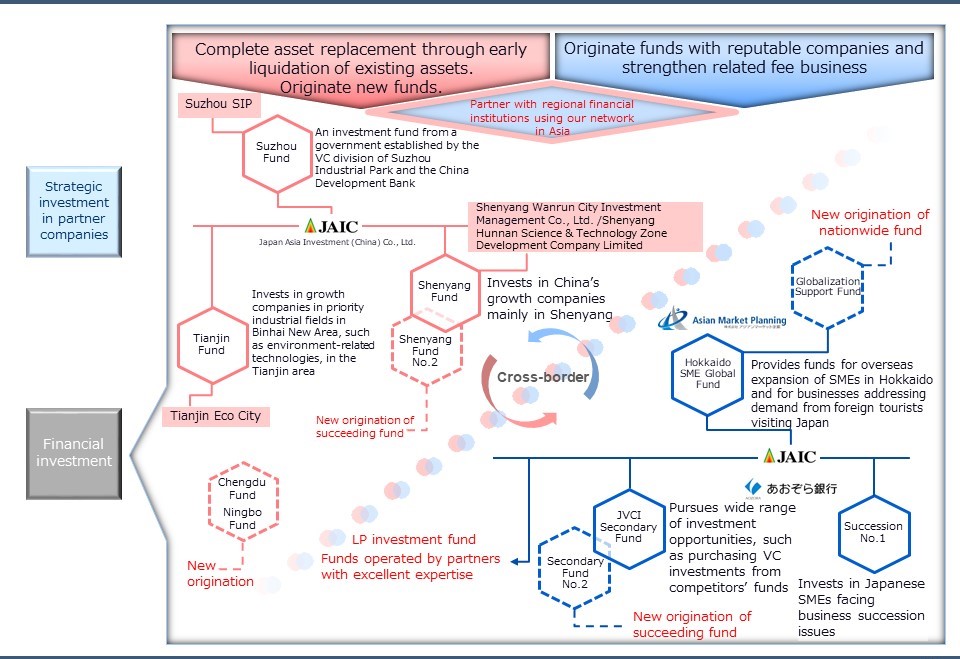 M&A Brokerage & Administration Service
M&A Brokerage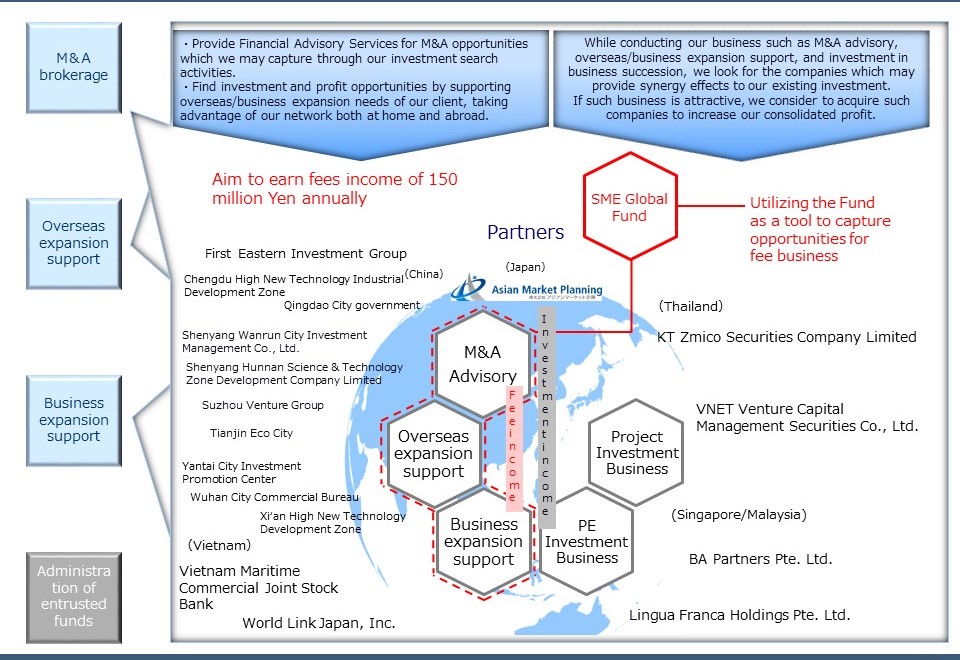 Administration Services for Entrusted Funds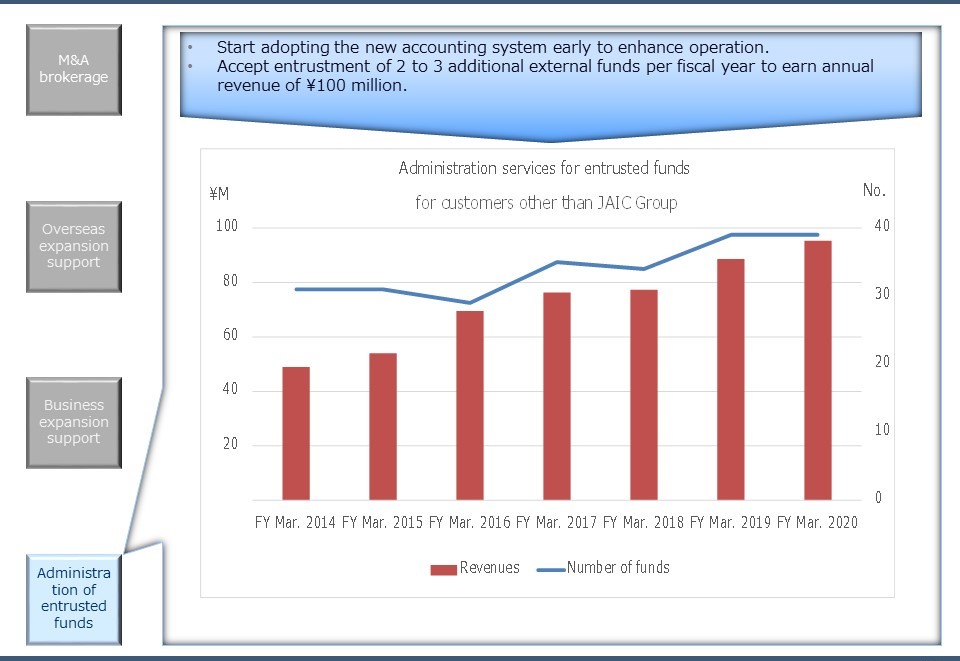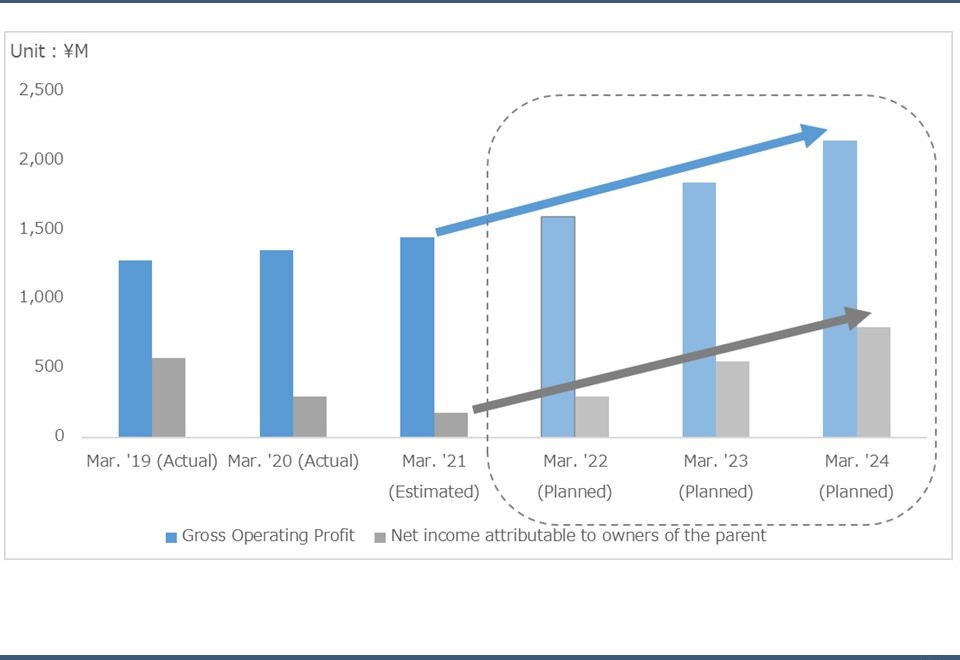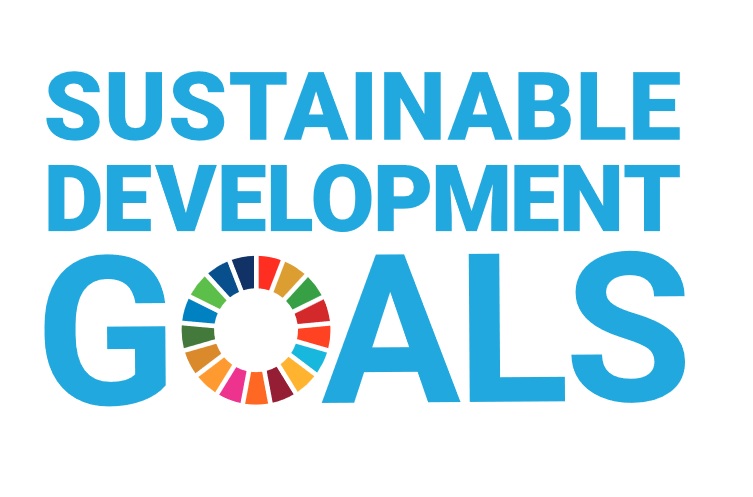 JAIC is fully aware of the importance of the SDGs and committed to fulfill our social responsibilities and to contribute to the society. JAIC endeavor to contribute to SDGs through investment activities, which is the most important task in our Management Policy.

【Management Policy】As an investment company that links Japan with the rest of Asian region, we are committed to contribute to the creation of more safe, stable and efficient future society under the circumstance of structural problem derived from declining birthrate and increasing aging population.